Key Takeaways
---
Time constraints are one of the biggest obstacles for aspiring investors — and even experienced investors trying to grow their portfolios. A packed schedule gets in the way of the research and management required to develop a successful financial portfolio. Today's best investment apps for beginners and everyday investors aim to solve that problem by making your finances accessible straight from your smartphone.
There are apps dedicated to almost every investment strategy and at every skill level. From beginners ready to make their first investment to advanced entrepreneurs looking to trade stocks on the go, the right app can make many financial actions more accessible. Keep reading to find the best investing apps and start building your portfolio straight from your phone.
What Are The Best Investment Apps For Beginners?
The best investment apps for beginners focus on a few main features: user experience, risk management, and available information. Beginners should find apps that show them the ropes while making investments that fit their personal financial goals. Based on this, here are some of the best investment apps for beginners:
Acorns

Stash

Ally

Invstr

Robinhood
---
[ Rental property investor, rehabber or wholesaler? Get to know which investing strategy is the best fit for YOU by attending our FREE online real estate class. ]
---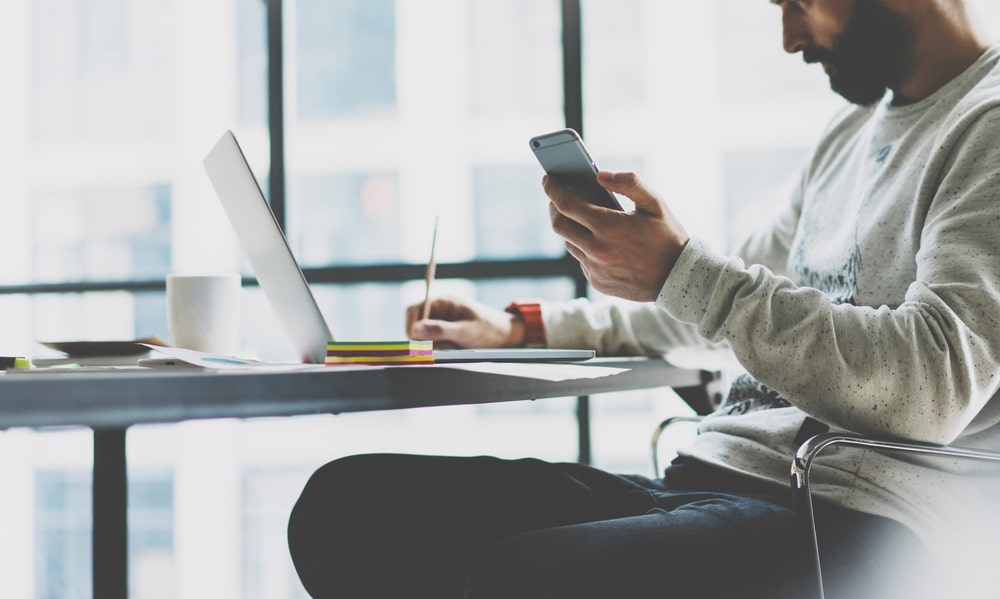 1. Acorns
Acorns is a great investment app for beginners. This app is especially useful if you want to bolster your savings and invest without even thinking about it. The app integrates with your credit or debit card and rounds up purchases to automatically add funds to an investment account. Acorns allows you to invest in ETFs and a few fractional shares in stocks. Three tiers (lite, personal, and family) allow users to add additional accounts for a premium rate. Other key features of the app include:
No investment minimums

Five portfolio types

Automatic rebalancing

Option for family spending account

24 hour customer support by phone or live chat

Costs $1 to $5 a month depending on account type
2. Stash
Stash is one of the best apps for beginners hoping to learn the ropes of investing fast. The app mixes educational content and games to make financial topics easier to learn. Users can customize goals based on what they want to focus on and actively track their progress. Stash lets you work with value-based investment offerings and provides suggestions for building your portfolio. Stash is also known for:
$5 Investment minimum

Fees ranging from $1 to $9 a month

Educational support

Option to invest in stocks and ETFs

No inactivity fees

Visualization tools for investment decisions
3. Ally
Ally invest is a great option for beginners interested in stocks and bonds. This app integrates real-time data to allow users to trade anytime, anywhere. Ally invest also gives users access to bonds, mutual funds, and ETFs. There is no minimum investment, and the app doesn't require additional downloads to access the trading platform (making it very user friendly). Additional features include:
Nonexistent fees on eligible stock and options trades

Options pricing calculator

Some transaction fees depending on investment type

Chat, email, and phone support

Additional web browser based access
4. Invstr
Invstr is one of the best investment apps for beginners. This investing app is best known for its fantasy game-play, allowing users to play with $1 million in fake cash to learn more about stocks. Invstr is a great option for anyone who wants experience managing a portfolio before actually getting started. The app has an active community of investors and an updated news feed to help users learn more about managing a portfolio. Invstr also offers:
Real cash prizes for successful game play

Fractional shares in stocks

Portfolio management simulation

Access to specialized education material

Interactive game play
5. Robinhood
Robinhood gained popularity as one of the first apps to offer stock trading without fees or commissions, which made starting a stock portfolio a lot more attractive for first-time investors. Today, several apps have this same offering, but Robinhood still stands out for a few reasons. First, the app allows users to trade cryptocurrency without fees. Robinhood also has no minimum account balance and no inactivity fees. Its user-friendly interface also makes it stand out among other web-based trading platforms. There are a few drawbacks to keep in mind, for example, Robinhood doesn't sync with retirement accounts and has limited customer support. But given its user-friendly interface and nonexistent fee structure, Robinhood remains one of the best stock market apps.
Investing App Tips For Beginner Investors
The best investment apps aim to make investing more accessible for anyone, especially beginners. If you are curious about investing for the first time, apps with low minimums and affordable fee structures can be a great way to get started. For example, through Acorns and Ally, you can start investing your extra money straight from your smartphone. Other beginner apps, like Invstr, allow you to learn about investments before you get started with your own funds. The features offered by beginner-friendly apps can enable you to learn how to invest without going through a financial advisor, risking your savings, or even spending significant time researching ahead of time. The key is to find an app that is compatible with your learning style and go from there.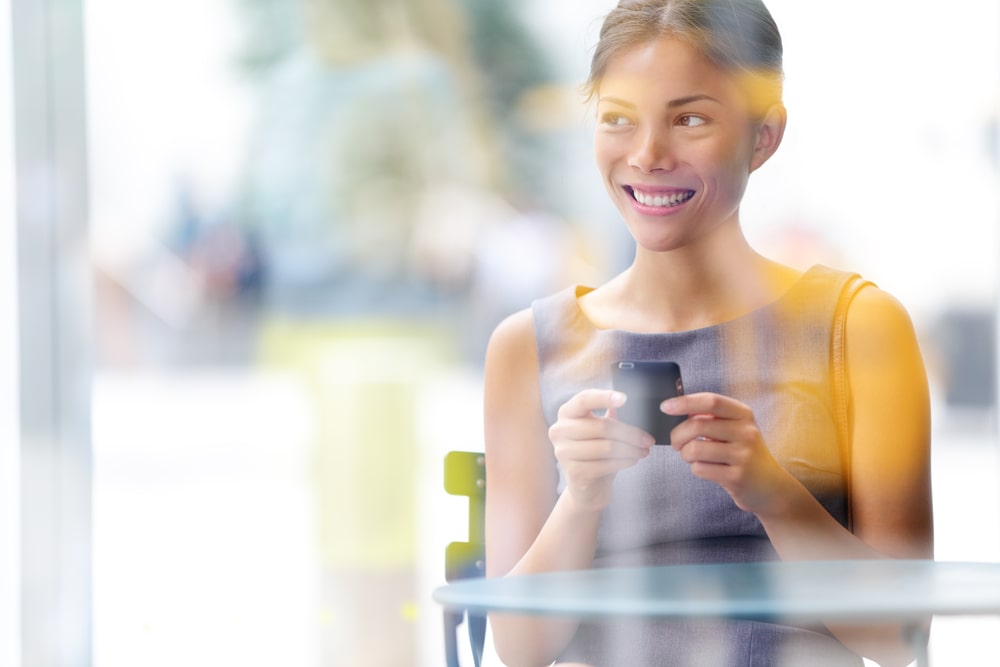 11 Best Investment Apps For Beginners & Everyday Investors
While there are a number of beginner-friendly options, apps have a lot to offer investors of all skill levels and portfolio types. Whether you are interested in stock trading or overall portfolio management, there is probably an app for that. The following are some of the best investing apps available:
SoFi

Merrill Edge

Wealthfront

Betterment

M1 Finance

E-Trade

TD Ameritrade

Wealthbase

Stockpile

Fidelity

Charles Schwab
1. SoFi
SoFi, short for Social Finance, is a relatively new investment app known for its easy-to-use platform and low costs. Users can pick between an active investing account or a passive portfolio managed by robo-advisors. Investment options include stocks, crypto and ETFs. There are no commissions on trades or recurring account fees. SoFi also offers free financial planning sessions to encourage sign ups and facilitate financial education through its app. With no account minimums, SoFi is a great option for beginners looking to learn.
2. Merrill Edge
Investors looking for other apps without trading fees will find Merrill Edge to be a great option. This app allows users to trade stocks and options without hidden fees. Merrill Edge is owned by Bank of America, and offers integrations for account holders. This feature allows users to utilize the same online login across both platforms and transfer funds instantly. A few other features of Merrill Edge include:
Preferred rewards program for eligible users

Educational resources including courses, webinars and articles

Customizable dashboard for trading

No annual or inactivity fees

Tradable stocks, bonds, mutual funds, options, and ETFs
3. Wealthfront
Wealthfront is a hands-off investing app that allows you to grow your funds with the help of a robo-advisor. The app starts with a questionnaire about your financial goals and risk tolerance before guiding you towards specific investment options. The app will then balance your portfolio as needed, charging a .25 percent account management fee. The minimum investment is $500, which can be steep compared to other apps on this list. However, this minimum is relatively low when compared to investment opportunities outside of the app store.
4. Betterment
Investors looking for an app to help create a tax-friendly portfolio will enjoy learning more about Betterment. It's known for being the first app to offer a robo-advisor, though this feature has since expanded to other apps. Betterment stands out by managing user accounts with taxes in mind so that it can minimize losses. A few other features that make Betterment stand out today are:
Taxable and retirement account management

No minimum investment required

Phone support from certified financial planners

User survey to create tailored portfolios

A .25 percent management fee
5. M1 Finance
M1 Finance strikes a balance between hands-on investing and automated portfolio management. The app allows users to build a portfolio of stocks and ETFs. M1 Finance works best for investors who want the flexibility to build their own portfolios, with a little guidance along the way. It offers a taxable investment account and IRA for users. M1 Finance also includes:
Hybrid investment setup with stocks and ETFs

Taxable account minimum at $100

Retirement account minimums at $500

No fees after account minimum is met

Premium version with more stock options
6. E-Trade
Another one of the best stock investment apps is E-Trade. This app is known for the number of options it provides users. With thousands of stocks, options, mutual funds, and ETFs, investors get the freedom to choose how their portfolio is set up. This is a great fit for investors who already have a little knowledge on the stock market and where they want to invest. Other features to keep in mind are as follows:
No commission for trading stocks

Live news and market analysis

Personalized notifications on stocks

Robo-advisor offerings available

Minimum balance of $300
7. TD Ameritrade
If you like diving into all the details of a subject before getting started, TD Ameritrade is about to become your best friend. This app allows users to access information on stocks, companies, and markets to make informed decisions when investing. There are even educational videos available to break down more complex topics. TD Ameritrade also offers users:
Multiple trading platforms

No investment minimums

Wide variety of investments

Customer support and advice

Free educational resources
8. Wealthbase
Wealthbase is another simulation-based app for those who want to gain a little experience before investing their funds. The app connects to your social media accounts to show you updates of friends who play as well. This provides users the opportunity to discuss potential investments with friends who are interested in stocks as well. Wealthbase is primarily known for its in-app game, but can also be accessed from the web as well. This social-oriented investment app can be a great entry into the world of investing, especially if you want to learn from those around you.
9. Stockpile
The aptly named Stockpile app allows users to purchase fractional shares of stocks to grow their financial portfolios. This app is commonly known for its gifting feature, that allows users to send gift cards for stock to friends and family. This can be a great way to ease someone new into investing. Other popular features of the app include:
No monthly fees

Gifting feature makes it easier for younger investors to get started

Charges only .99 cents for a trade

You don't need an account on the app to send a gift
10. Fidelity
Fidelity hosts over 3,500 mutual funds for investors to choose from and trade, commission-free. The trading platform also offers a number of educational resources for users to learn more about their investment choices. The educational content makes this app stand out for beginners, while the numerous options make the app attractive to more advanced investors. Fidelity also offers user:
No fees or commissions on trading

No account minimum

Comprehensive customer service

A variety of research tools for users
11. Charles Schwab
Charles Schwab is another well-known investment app for users of all experience levels. This app allows users to choose from a large investment selection without worrying about transaction fees. Charles Schwab is popular among investors for its user-friendly mobile app and education resources. Other features of the app include:
Low to no account minimums

Stocks, bonds, ETFs, Futures, and Options available

No annual or inactivity fees

Two mobile apps and a desktop version to choose from

Fractional shares available
Summary
The best investment apps for beginners and everyday investors will be able to meet you exactly where you are, and help grow your skills and finances along the way. Whether you are looking to start saving for retirement, trading stocks, or supplementing your income, the right investment app should be able to help. If you are a beginner, start with an app that offers educational resources and assistance from a financial advisor. If you already have some investment experience, find an app that will help you diversify your assets. The various investment apps available can assist you in reaching your financial goals, no matter what your starting point is.
---
Ready to start taking advantage of the current opportunities in the real estate market?
Maybe you have plenty of capital, an extensive real estate network or great construction skills— but you still aren't sure how to find opportunistic deals. Our new online real estate class, hosted by expert investor Than Merrill, can help you learn how to acquire the best properties and find success in real estate.
Register for our FREE 1-Day Real Estate Webinar and get started learning how to invest in today's real estate market!
---
The information presented is not intended to be used as the sole basis of any investment decisions, nor should it be construed as advice designed to meet the investment needs of any particular investor. Nothing provided shall constitute financial, tax, legal, or accounting advice or individually tailored investment advice. This information is for educational purposes only.